From ETHERNET to our 'MARKET PLACE' SHOWROOM
Weighton Coin Wonders are delighted to announce our move to bigger and better premises in Market Weighton town centre. We have been trading via the Internet and Mail Order since 2003, and in that time we have built up a superb client base and a reputation for quality and customer service of the highest standard.
In May 2008 we opened our first High Street Showroom from which we traded for 4 1/2 years, alongside our main Internet business. As the business has continued to grow, we came to a point where we needed more room for our ever expanding range of coins, medals, banknotes and modern collectables. This resulted in our move in December 2012 to bigger and better retail premises just up the road where we now have 2 floors of showroom for you to browse through, so well worth making a day of it.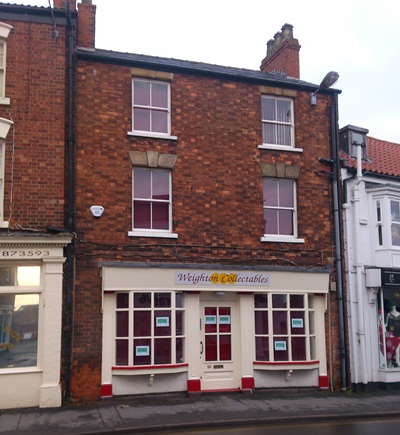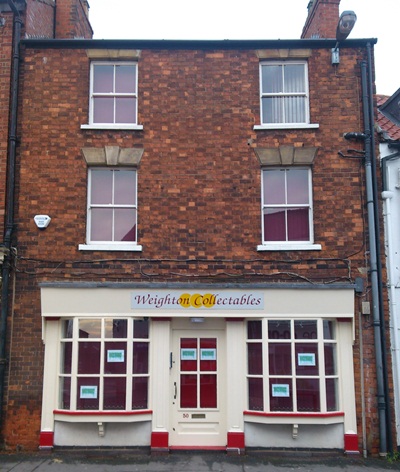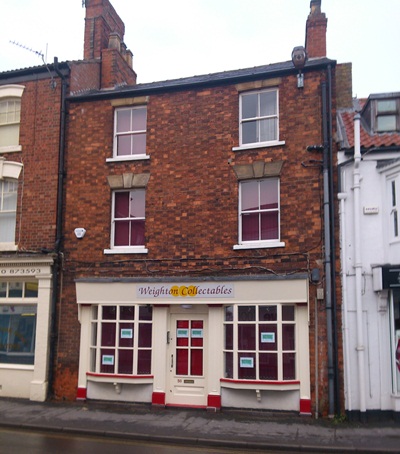 Our retail premises are now at:

50 Market Place
MARKET WEIGHTON
East Riding of Yorkshire
YO43 3AL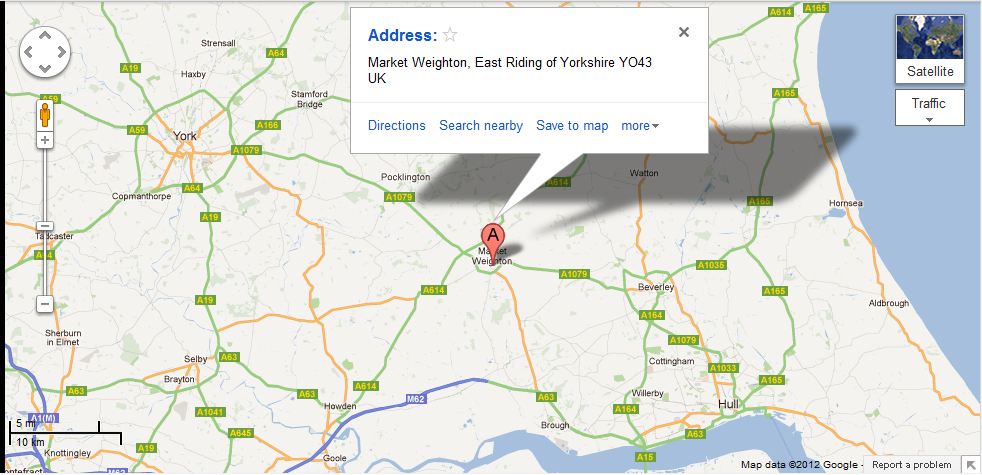 Why not make a day of it and visit the superb Yorkshire Wolds, and pop in to see what we have to offer. We have plenty for you to see at our showroom:
COINS & COIN SETS
BANKNOTES
MEDALS
MODERN COLLECTABLES
FINE ART PRINTS
JEWELLERY
OPENING TIMES
We are open at our Retail premises on a BY APPOINTMENT basis. Therefore if planning a visit you will need to call us on 01430 879740 or 07905 467650 and arrange a time slot. This can be done as late as the same day you wish to visit, or in advance of your journey.
Don't worry about punctuality, we only need an approximate time slot as this ensures we can give you a personal service tailored to your requirements.
Monday – 10.00am to 5.00pm (BY APPOINTMENT)
Tuesday – 10.00am to 5.00pm (BY APPOINTMENT)
Wednesday – 10.00am to 5.00pm (BY APPOINTMENT)
Thursday – 10.00am to 5.00pm (BY APPOINTMENT)
Friday – 10.00m to 5.00pm (BY APPOINTMENT)
Saturday SHOP CLOSED (Office Open 12.30pm to 5.00pm by Appointment)
Sunday – CLOSED
You can always reach us on our mobile number: 07905 467650 when office / shop is closed.
Weighton Collectables is the Market Place brand name, and we carry a range of Coins, Banknotes, Medals, Modern Collectables, and everyday Jewellery.
However, our well established coin business - Weighton Coin Wonders is also be based from these premises, where we have available many of our product lines that you see on our internet e-shop.
As a company we are still very much a Modern Coin Dealers, with the majority of our business carried out via our Internet e-shop, but our presence on the High Street gives us another 'arm' to the business, and give our clients an opportunity to come and do business in person if preferred.
So if you are out and about in the East Yorkshire area, we would be very pleased to meet you in person.
50 Market Place, Market Weighton, YORK. YO43 3AL
Please feel free also to phone on
01430 879740 / 07905 467650
or email to enquiries@weightoncoin.co.uk
We can then assist you in person - ask for Richard